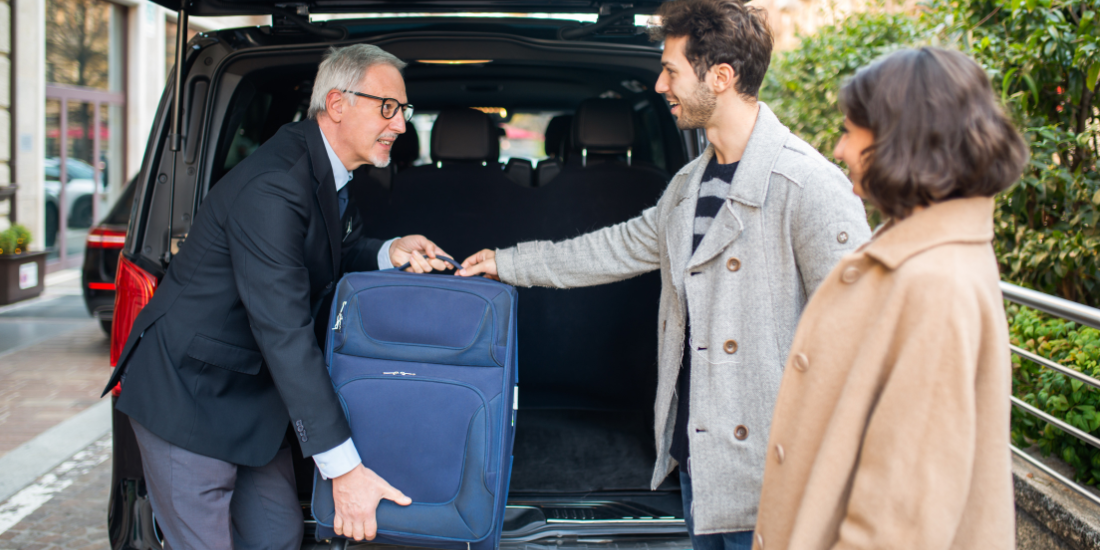 How To Book A Liverpool Airport Taxi Online With Red Squirrel Travel
Booking a Liverpool Airport taxi shouldn't be a headache, especially if you're excited about heading abroad to explore a new country, visit family, or go on a business trip. 
That's why we've made it super easy to book Airport transfers from Liverpool, whether you're going to Liverpool John Lennon Airport or Manchester Airport. We provide a distinctly different airport taxi experience, focusing on professionalism, local friendly taxi drivers, and premium airport minibuses and saloons. 
Say No To Panic Booking An Airport Taxi 
Your Liverpool Airport taxi transfer should be easy and affordable to book, not a stressful experience scrolling online to find a taxi company that doesn't charge a small fortune.
At Red Squirrel Travel, we believe in fair, competitive pricing and airport transfers from Liverpool or Manchester Airport that are modern, comfortable, spacious, and friendly. So you can either use our simple online booking system or head over to our Facebook page and send us a message. 
By booking a Liverpool Airport taxi transfer ahead of time, you can enjoy peace of mind knowing that our professional taxi driver will be at your pick-up location on time and ready to drive you to your destination safely. In fact, our customers love us so much that we've gained quite a reputation in Sefton and across Merseyside. 
Just check out our recent customer reviews; 
Megan: 
The Red Squirrel team sorted me and my partner out with a very last-minute transfer following a change in travel plans, and we could not recommend them enough. Thanks so much to Paul for his help and to Danny, our brilliant and friendly driver. 5-star service that we will definitely be using more often.
Guatella Hayles:
Excellent service. Communication between from driver was brilliant. Would definitely use them again and highly recommend them!
Christine Williams:
Used Red Squirrel for my airport transfers in May; their prices were very reasonable, cheaper than the taxi I had been quoted. They contacted me the day before travel, arrived on time, the cars were spotless, drivers really polite and helpful. Cannot recommend them enough.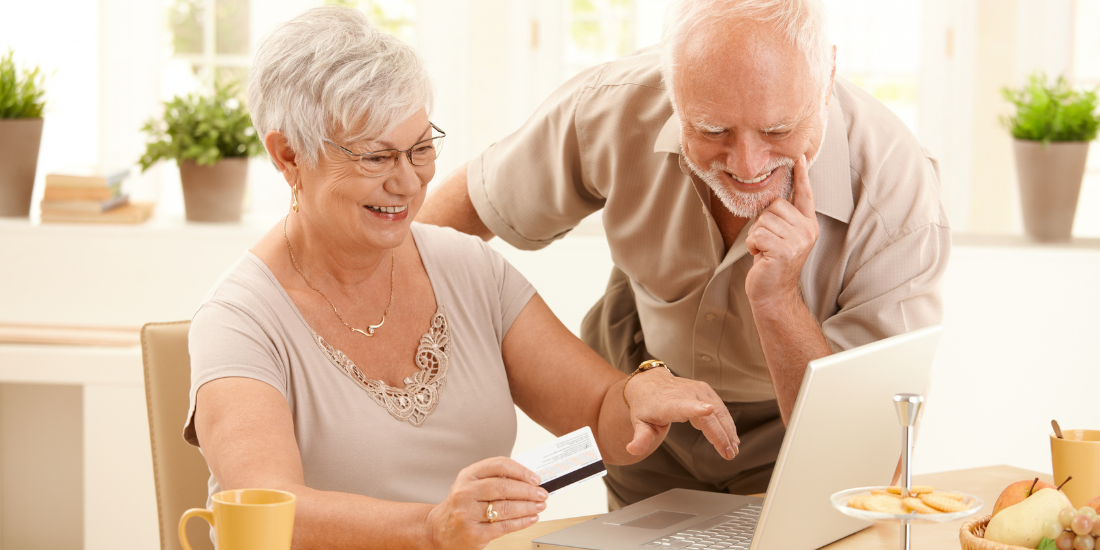 Step 1: Visit Our Online Taxi Booking Page
To start your seamless Manchester or Liverpool airport transfer experience, first visit the Red Squirrel Travel Booking page and get ready to enter your travel details. 
Step 2: Enter Your Pick-Up Location & Travel Details
Here's the information you'll need to provide so our team can assign you a driver and give you a quote:
Pick-up address

Time and date of travel

Destination address (including terminal)

Flight number

Number of passengers

Number of suitcases

Any specific requirements (wheelchair accessibility, baby seat, etc.)

Type of journey (single or return)
Step 3: Confirm Your Vehicle Choice
Select from a range of luxurious vehicles to suit your needs:
You will be shown the vehicles we have available for your trip and party size, along with crystal clear prices, so you will never experience any hidden fees.
Executive Saloon

Executive MPV 4

Executive MPV 6

Executive MPV 8 (Perfect solution for those seeking an airport minibus in Liverpool)
Step 4: Confirm Your Liverpool Airport Taxi Details
Make sure that you let our taxi driver know of any specific requirements in the remarks field, such as;
I need a car seat or booster seat (include the child's weight and age)

Or that you'll be bringing your own car seat or booster seat.

You need to collect a friend or family member on the way.

Travelling with a wheelchair or mobility aid (specify if it's foldable, normal, or electric)
Our Liverpool Airport taxi drivers will do their absolute best to accommodate your unique travel needs and ensure you have a safe and comfortable trip to and from the airport.
Step 5: Your Liverpool Airport Taxi Driver Will Meet You Outside Your Address
Experience the convenience of professional door-to-door service with Red Squirrel Travel, where punctuality and customer service are paramount.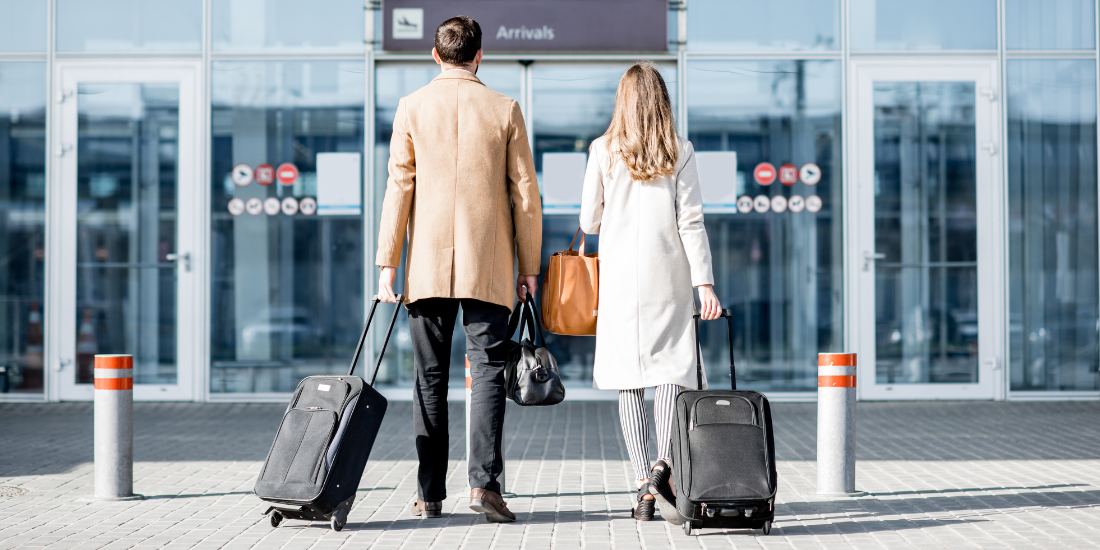 Liverpool Airport Taxi FAQs
Q: Where will the Liverpool airport taxi drop me off at Liverpool John Lennon Airport?
Your driver will drop you off at the most convenient point at the Liverpool John Lennon Airport, ensuring a hassle-free start to your trip. This often means right outside the airport departure door or just opposite to allow you and your party to exit the vehicle and collect your luggage safely. We will not rush you or pressure you to quickly leave the vehicle, especially if you are travelling with elderly passengers. So don't panic; take your time. 
Q: What happens if my flight is delayed coming home?
Red Squirrel Travel monitors flight statuses closely and will adjust your pick-up time based on real-time information, ensuring no additional stress for you. This is why we ask for your flight number when booking an airport taxi transfer with us. Should your flight be delayed, we will continue with our other bookings and make sure we have another driver or return to the airport to collect you when you eventually land. 
Q: Do I need to cover Liverpool Airport taxi parking fees?
Any parking fees incurred during pick-up or drop-off at the airport are typically included in the service charge. 
Q: Can I book a Liverpool Airport taxi if I'm in a wheelchair?
Absolutely, Red Squirrel Travel accommodates all passengers. Just provide details about your wheelchair in the remarks field so we can assign you with the right type of vehicle to accommodate your needs. 
Q: How do I contact my Liverpool Airport taxi driver on the day?
Your driver's contact information, including phone number, will be provided prior to your scheduled service. You can send us a message on Facebook or give us a quick call whenever you need extra information about your booking or you need to contact your driver for whatever reason. 
Q: Should I wait outside my home for the driver to arrive?
Your driver will notify you of their arrival, generally via a phone call, or we will knock on your door. It's recommended to be ready at the scheduled time to ensure a smooth departure, but there is no need to wait outside, especially if it's cold and raining. So stay warm and wait for your driver to let you know they've arrived. 
Q: Can you help me with my suitcase?
Yes, drivers at Red Squirrel Travel are more than happy to assist with your luggage. We can lift the suitcases in and out of the vehicle and are more than happy to help you with them when collecting passengers from the airport and walking to the taxi. 
Q: Do you have a car seat?
Red Squirrel Travel can provide baby or booster seats upon request. Please specify your child's age and weight in the remarks field when booking.
Q: Can I pay with a debit or credit card, or is it cash only?
We accept both cash payments and card payments, as our drivers have an in-vehicle card payment system. This makes it more convenient than ever before to book and pay for your taxi journey.
From the moment you consider booking an airport transfer in Maghull or a surrounding area, Red Squirrel Travel ensures a transparent, straightforward process, making them a preferred service for those seeking reliability and luxury. Book your journey today for a stress-free travel experience!